At ZOE clinic, our medical professionals strive to achieve beauty enhancement
and anti-aging results through innovative non-surgical techniques. Our
perpetual quest for perfection is based on a journey of discovery. Our
hand-picked new generation therapies, chosen from around the world,
use pioneering biotechnologies and state of the art devices, that enhance
beauty and wellness. Our goal is to stimulate your body's healing mechanism
to achieve natural and long-lasting results that emerge from within.

Our Injectable Fillers include applications in specific areas and are aimed in improving the natural lines and reducing signs of aging, helping to minimize skin depressions, and hollowing of areas. They also address fine lines, deep wrinkles, and folds in the skin. They are used to restore symmetry and offer a more youthful appearance. Fillers can also be combined with threading.

Injectable filler Areas include: cheekbones, nose, forehead, temples, lips, chin, face oval, eyes. Its aim is to improve the natural lines and features of the face and to restore symmetry and a refreshed look. It could also be combined with threading.
Conbination of injectable fillers

This treatment is aimed to improve the natural lines of lips and features to restore symmetry. It could also be combined with threading. Two types of hyaluronic acid are applied, one for contouring and one for filling the lips. In addition, threads are applied for lifting.
Botulinum toxin application
THE LIP ENHANCEMENT PROGRAM

The goal is to lift the face and improve the texture of the skin
Botulinum toxin application
Application of injectable fillers
THE LIFT & TIGHTEN PROGRAM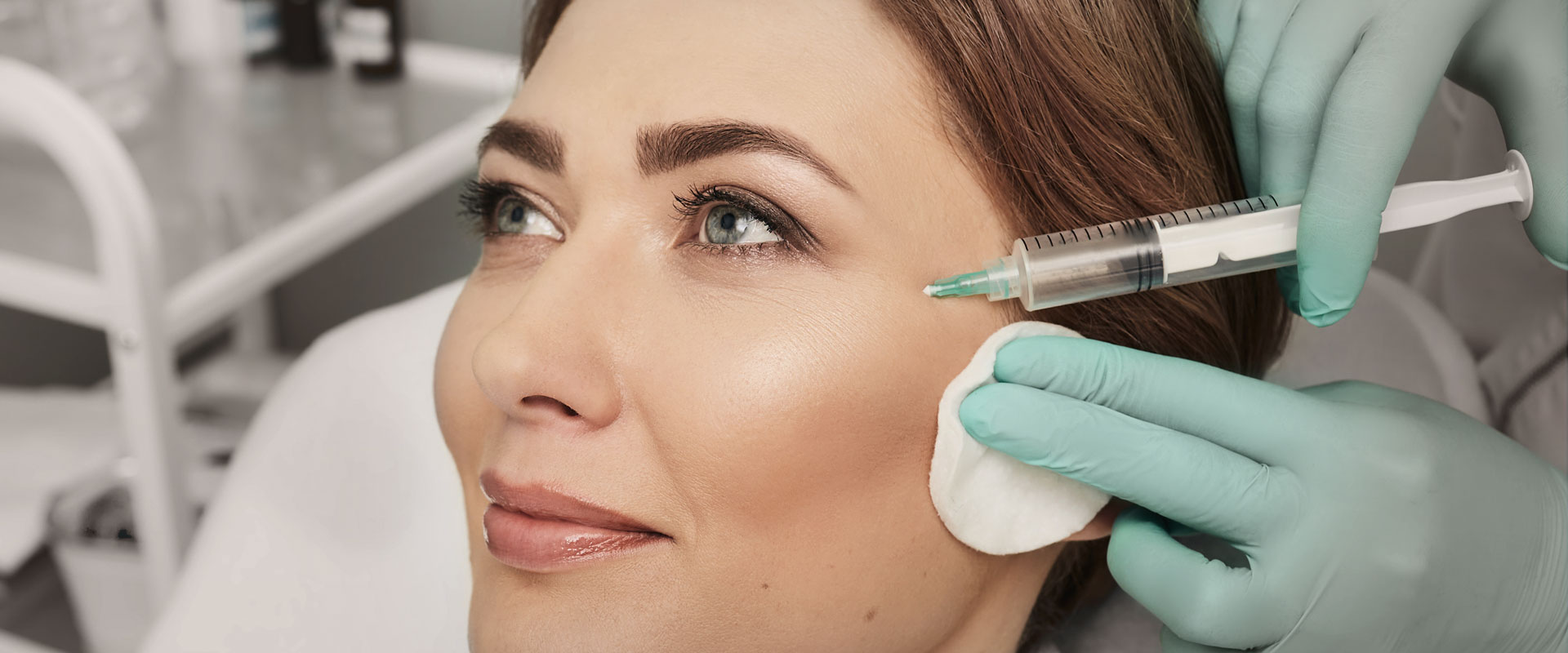 The goal of the treatment is the maximum stimulation of the skin's natural regeneration mechanism and the production of collagen – elastin to increase shine and healthier complexion.

The goal is to improve skin texture and treat cellulite
Applications to eliminate cellulite marks
Hydroxyapatite application to fill cellulite marks
THE RESHAPE AND SCULPT
PROGRAM